Dolores Jane Umbridge is the first Moment of Harry Potter and the Order of the Phoenix, Chapter 13, Detention with Dolores.
Description
"
...it looked totally unrecognisable. The surfaces had all been draped in lacy covers and cloths. There were several vases full of dried flowers, each one residing on its own doily, and on one of the walls was a collection of ornamental plates, each decorated with a large technicolour kitten wearing a different bow around its neck. These were so foul that Harry stared at them, transfixed, until Professor Umbridge spoke again.
'Good evening, Mr Potter.'
"
Content
Items
Read About
Zoom levels
This moment has 3 zoom levels.
Zoom 1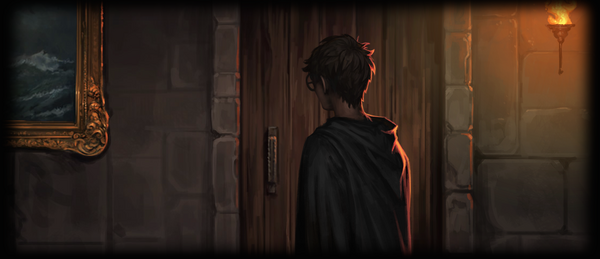 Harry is standing in front of Umbridge's office door. There are no movements and nothing to collect.
Zoom 2
The Galleon is under the cushion sitting below the window next to the cat plates.
Click on Professor Umbridge to unlock new content, 'Dolores Umbridge.'
The Pink Tea Cup is on the second shelf of cups and plates, all the way to the right, at the top of a stack of three cups.
Zoom 3
The Flower Heads are in between Professor Umbridge and the window.
Hover your mouse over each of the individual cat plates on the wall. Each one will move or make a sound.
Related Moments
Detention:
See also
Community content is available under
CC-BY-SA
unless otherwise noted.