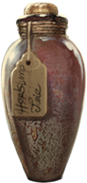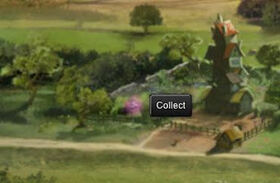 Horklump Juice is an ingredient used in potion-making, particularly healing potions.
Potions
Horklump Juice is used to brew the following potions:
How to Brew
Lean it against the edge of the cauldron. Pour smoothly into cauldron until the indicator reads 1. Lift up the container right after it reads 1 and it should read 2. If it doesn't, pour little bits at a time until it does.
Locations
Trivia
Horklumps are black-bristled creatures
See also