The Ship is the second moment of Harry Potter and the Goblet of Fire, Chapter 15, Beauxbatons and Durmstrang.
Description
| | | |
| --- | --- | --- |
| " | Slowly, magnificently, the ship rose out of the water, gleam- ing in the moonlight. It had a strangely skeletal look about it, as though it was a resurrected wreck, and the dim, misty lights shimmering at its portholes looked like ghostly eyes. Finally, with a great sloshing noise, the ship emerged entirely, bobbing on the turbulent water, and began to glide towards the bank. A few moments later, they heard the splash of an anchor being thrown down in the shallows, and the thud of a plank being lowered onto the bank. | " |
Content
Items
Objects
Ingredients
Read About
Zoom levels
This moment has 2 zoom levels.
Zoom 1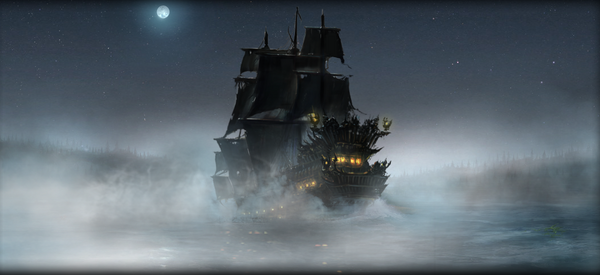 Zoom 2
This is not the correct picture, but it gives the approximate location for clickable items.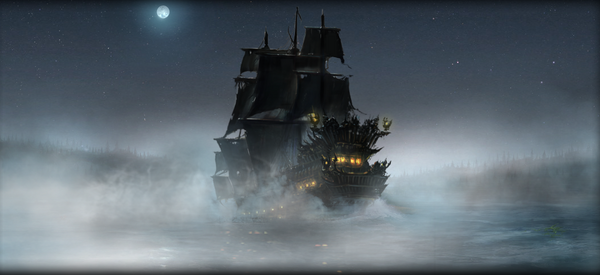 Various things react when you mouse over them:
The ship's bell rings when you pass across the upper part of the ship.
The waves thrash higher when you pass over the ship's hull.
Sounds
Just about all you can hear is the racket of the wind and waves.
Related Moments
The Lake:
See Also
Community content is available under
CC-BY-SA
unless otherwise noted.