The Unexpected Champion is the first moment of Harry Potter and the Goblet of Fire, Chapter 16, The Goblet of Fire.
Description
"

Automatically, it seemed, Dumbledore reached out a long hand and seized the parchment. He held it out and stared at the name written upon it. There was a long pause, during which Dumbledore stared at the slip in his hands, and everyone in the room stared at Dumbledore. And then Dumbledore cleared his throat, and read out —

'Harry Potter.'

"
Content
Items
Ingredients
Read About
Zoom levels
There are no levels to this moment.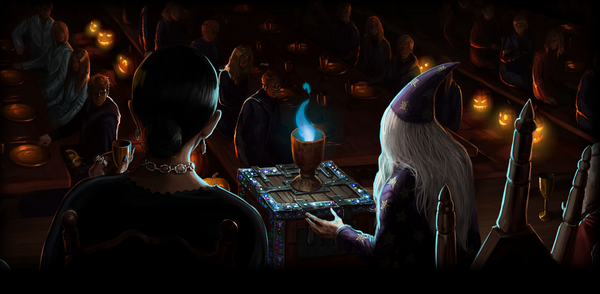 the Goblet of Fire
the blue flames will turn orange and a piece of flaming parchment will
float out. Move over it again, and the flames will revert to blue: Dumbledore will now be holding the pice of parchment which you can click to reveal
Harry's
name.
Related Moments
Visitors:
See Also
Community content is available under
CC-BY-SA
unless otherwise noted.