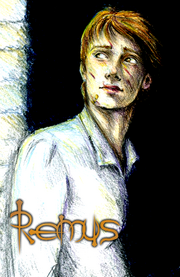 Few words about me...
Age: 23
Studies: English and Spanish Linguistics
Favourite Occupation: reading, writing, watching films
Favourite Colour: green and purple
Eye Colour: blue
Hair Colour: brown
Favourite
Writers: J.K. Rowling, Jane Austen, Arthur Conan Doyle, Homer, J.R.R Tolkien, Paulo Coelho
Directors: Darren Aronofsky, Christopher Nolan, Alfonso Cuarón, Roman Polański, Stephen Daldry
Actors: Benedict Cumberbatch, Tom Hiddleston, Michael Fassbender, Keanu Reeves, Eric Bana, Richard Armitage, Ralph Fiennes, David Thewlis
Actresses: Meryl Streep, Keira Knightley, Diane Kruger, Rachel Weisz, Natalie Portman, Rose Byrne, Alicia Vikander
Musicans: John Lennon, Jared Leto, Matthew Bellamy, Ryan Tedder
Bands: 30 Seconds to Mars, The Beatles, Muse, Imagine Dragons, My Chemical Romance, OneRepublic
Composers: Clint Mansell, Alan Silvestri, Ludovico Einaudi, John Williams, Hans Zimmer, James Horner
Characters from books: Anne Eliott, Eponine Thenardier, Cecilia Tallis, Alfred Borden, Thorin Oakenshield, Door (from Neverwhere)
Characters from films: Nina Sayers, Sonmi-451, Eponine, Patrick McKenna, Jack Sparrow, Neo
Historical Characters: Hector of Troy, Anne Boleyn, Anastasia Romanova, Virginia Woolf
Characters from "Harry Potter": Remus Lupin, Hermione Granger, Fred & George Weasley, Sirius Black
...for the rest of my life...
The Song I would Listen to for the Rest of My Life:
The Book I would Read for the Rest of My Life:
The Painting I would Look at for the Rest of My Life:

Caspar David Friedrich The Dreamer

The Movie I would Watch for the Rest of My Life:

Darren Aronofsky's The Fountain
Favourite Movies
Harry Potter series
Pirates of the Caribbean series
Black Swan
The Fountain
Penelope
Now You See Me
Troy
The Lord of the Rings trilogy
The Hobbit: An Unexpected Journey
Matrix
Love Actually
Girl with a Pearl Earring
Christopher Nolan's The Dark Knight trilogy
Inception
National Treasure 1 & 2
Angels & Demons
Rain Man
Inglourious Basterds
The Decoy Bride
The Constant Gardener
...and many, many more ;)
Favourite Books
Harry Potter series
Jane Austen's novels
Iliad & Odyssey
The Lord of the Rings trilogy
Shakespeare's plays
The Prestige
The Great Gatsby
Les Miserables
One Day
Anne of Green Gables series
The Hours
Brida
The Chronicles of Narnia series
Broken
Ovid's Heroides
Mythologies (Celtic, Greek, Roman, Egiptian, Scandinavian... etc.)
Favourite Plays
Skylight by David Hare
The Crucible by Arthur Miller
August: Osage County by Tracy Letts
Butterflies are Free by Leonard Gershe
Coriolanus by William Shakespeare
The Winter's Tale by William Shakespeare
Rosencrantz and Guilderstern are Dead by Tom Stoppard
Community content is available under
CC-BY-SA
unless otherwise noted.